With flowers in full bloom, it's that floriferous time of year where we crave longer hours outdoors. Think barbecues, lounging by the pool, nestling yourself in a hammock with a good book, the fragrant smell of magnolias and the hissing of cicadas enveloping your senses. The days are only growing longer and the nights, warmer. And as such, there's no better time to begin designing your very own outdoor oasis. Summertime is around the corner after all!
As the effects of climate change continue to intensify, it's no wonder more and more people are turning to sustainable or "green" design. The benefits truly abound, not only for the environment (a trend that will never go out of style), but also for your own operating/utility costs - not to mention your overall well-being. Face it, going green has never been more poignant and rewarding.
Envisioning Your Oasis
By definition, an oasis is a small, aqueous and life-giving refuge in an otherwise barren land. At ThoughtCo, Kallie Szczcepanski dons it as "a reverse island, in a sense, because it is a tiny area of water surrounded by a sea of sand or rock." With this in mind, let's think about how you can optimize your sea of sand or rock or grass or concrete to create the coziest and most sustainable outdoor oasis of your dreams.
GlassEco Surfaces takes recycling to a whole new level that merges green design with vibrant splashes of color. In our last blog post around color in the bathroom, we discussed Feng Shui aesthetics that bring in the five elements of Wood, Fire, Earth, Metal, and Water. No outdoor oasis would be complete without tapping into the ancient art and science of Feng Shui, the conduit through which harmony flows. Are you someone who prefers minimalist, low maintenance design - imagine rocks instead of grass, succulents instead of perennials, crisp, geometric lines rather than asymmetrical curves and plots. Or perhaps you resonate more with the notion of lush vegetation mixed with indoor design aesthetics - imagine billowing herb and flower gardens, a swimming pool or pond cushioned with floating plants, hammocks strewn beneath a canopy of honeysuckles. The spectrum of possibilities is seemingly endless; simply allow yourself to explore them.
Recycled Glass Accents
No matter the size of your outdoor space, or the aesthetic you aim to encapsulate in its design, GlassEco Surfaces can be customized to suit virtually any design request. Here are some ways you can beautify your outdoor oasis with custom-made recycled glass surfaces:
Pool Surrounds

Secluded Spaces

Stepping Stones

Outdoor Kitchens

Driveway Entries

Raised Garden Bed Exterior

Outhouse Vanities

Outdoor Shower Walls

Fireplace Surrounds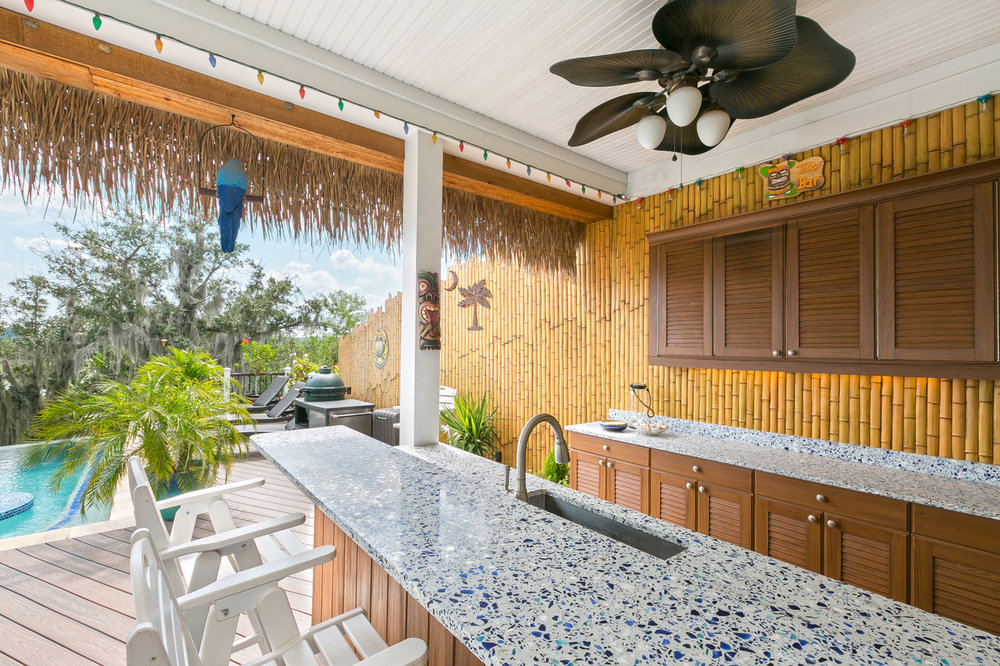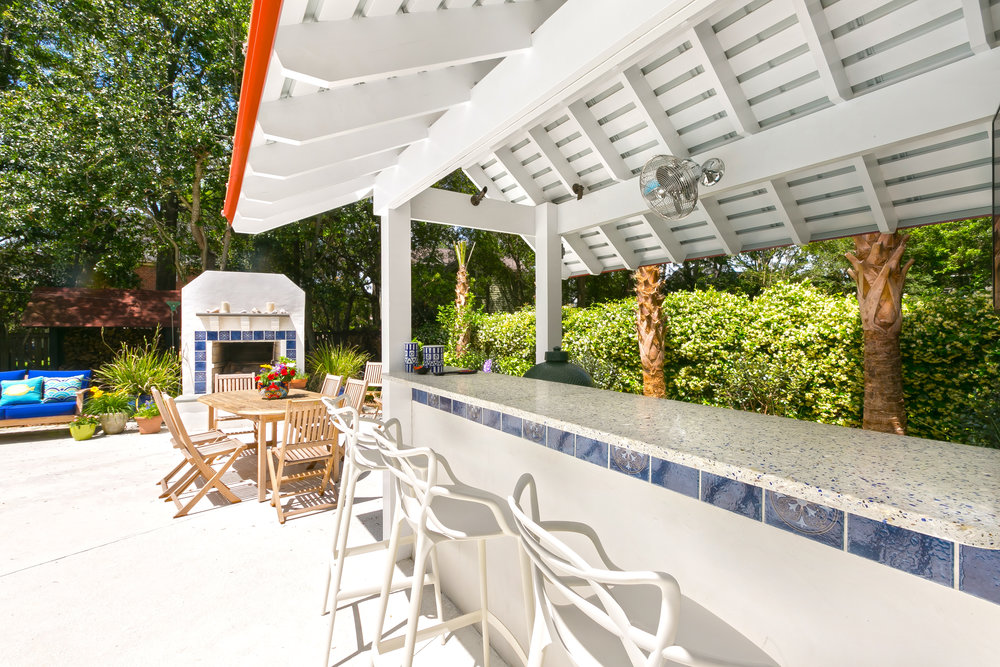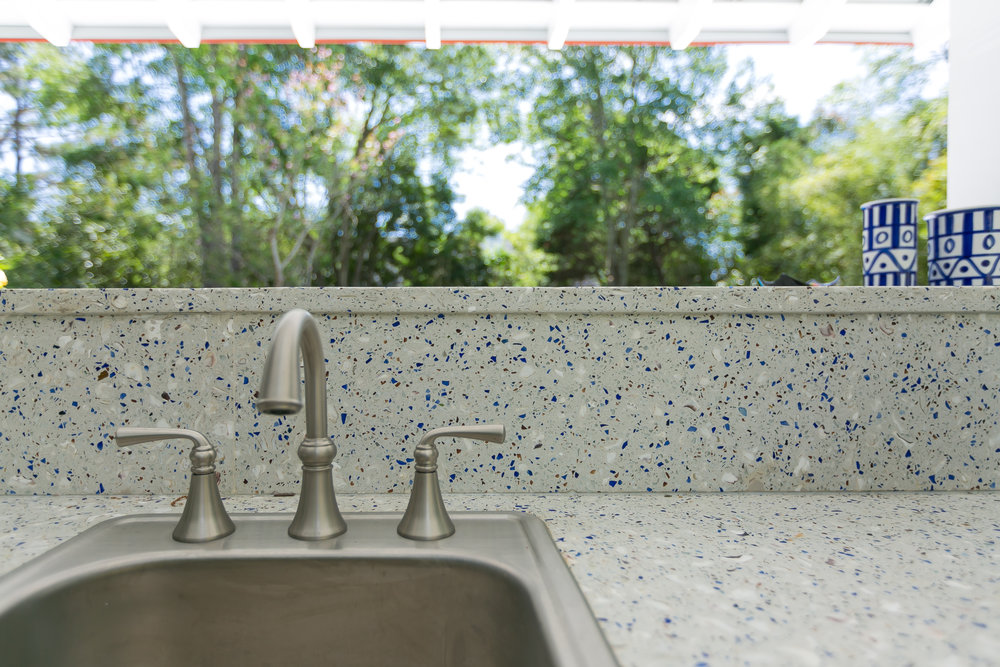 For more inspiration of GlassEco Surfaces in outdoor or indoor living spaces, visit our gallery page.
Complimentary Design Consultation
GlassEco offers concrete surfaces for exterior use. To learn more about our materials and product sustainability, visit our products page or contact us directly to schedule a complimentary design consultation and begin making your outdoor oasis dream a reality. What are you waiting for?